Encool tool - generate cool text with funny symbols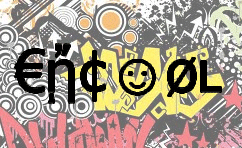 We have a parent sort called: Encool as well, this son catalog also called Encool, dont mix them, they have the same nature and logical :)
This catalog encool tool using text symbol to let your friends recall more than what you say. This text generator uses the maximum range of symbol set, but also because of this, looks style may not be the most harmonious between words and words. Anyway, these words reminiscent of graffiti on the walls, it looks cool, even legibility compromised. Everything has two sides, can not have both fish and bear's paw thing.
Encool uses text characters you can find in Cool text Symbols for Facebook ϡ and Foreign language Letters . There are lots more characters there, so We really recommend you check those two out. And don't forget that you can also type it all with your keyboard. Read about keyboard symbols. However using this tool, is much more easier, you dont need to organise them.
If you are geek of html and javascript, you may write a own generator similar as ours, just just replace some special word, S ṧ with ϟ, Actually, there is some Intelligent logical inside, such as: we will use S randomly as ṧ or ϟ, even though they both looks like S. so give you a max unique feeling.
Bookmark Shortcut
ℰ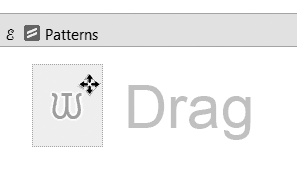 ℰ
use it with 2 manners:
1. When you are emailing a honey email to him/her, just click the ℰ text symbol chart in chrome, firefox/IE in the bookmark tab, we pop up a contracted UI for you.
2. even sweet: in any web page, select some text (not from writing field), and click ℰ on bookmark tab, it will automatically generate the text into ℰ style.
Some pretty cool examples:
Don't judge each day by the harvest you reap but by the seeds that you plant.
Converted: Ð☺η❝☂ ʝυ∂❡ℯ ℯα¢♄ ⅾ@⑂ ♭¥ ⊥♄℮ ℌαґṽℯṧ☂ ⑂☺ü ґ℮α℘ ♭ü⊥ ♭ƴ тнℯ ﹩℮℮ḓṧ тнα☂ ⑂☺ʊ ℘ʟαηт▣
Just do it
Converted: Jü﹩☂ ⅾ☺ ḯ☂
Good Morning
Converted: Ḡ◎◎ḓ ℳøґᾔїη❡

See other Encool catalog tools
Enlarge Text, Zomm in text to big without Font Size code/editor
In some similar site, they call it Artify style, Artify your text. Enlarget Text tool actually is a Text Art tool, it's actually a text image/picture logical. It means, we use lots of normal text, symbols to combine out an new word or text. Our text engine will turn text character you type into text field, they are made of whole blocks background and special symbols.
Style your text
In some similar site, they call it Restyle your text. Actually, we may see this often in microsoft office world document, if you are a professional office lady or office guy :). you will see your boss made a delete or editing sign in the text, it's so professional and useful as in coordination. however now we can made it cool in social chatting, in facebook, line, wechat's reply, status and comment.
You may also like those text tool, content, tips for facebook, twitter, tumblr...social networking